---
The Coastal Region's Guide To Local High Demand Career Opportunities
Program Year 2021 – Quarter Two Edition
The Coastal Workforce Development Board provides occupational specific skills training for industries that are stable or have projected growth. Skills training will not be provided in declining industries. Skills' training is only provided for jobs and careers where hourly rates and salaries are paid.
This listing serves as a guide, and is not meant to be all-inclusive. There may be additional occupations in which demand occurs based on the job market or specific opportunities within the broad spectrum of occupations. The CWDB may provide, on a case by case basis, training for a job where demand is limited, but current openings exist. Bona fide job offers may be required for training in limited demand areas.
---
Click on the cover below to view the full report.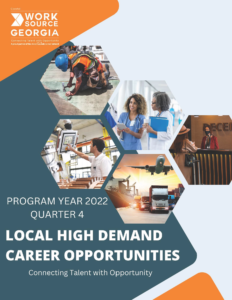 ---
Looking for a Job? Try our WorkSource Coastal Online job search.
---